Holistic Healthcare
Natural solutions for women experiencing burnout and exhaustion.
BURNOUT
EXHAUSTION
Lost Zest for Life
Reduced Intimacy
Lack of Energy
Poor Sleep
MOOD Swings
Excess WEIGHT in the Middle
Bloating / GI Issues
Aches / Pains
Frequent Cold / Flu
Feel Like Something is 'Off'
Are you sick and tired of feeling sick and tired… yet see no way out of the daily grind? Are you taking care of everyone else, but have nothing left to take care of yourself?
I get it.  I can help.
The Four Step Holistic Solution
Our fail-proof natural solution for restoring your energy and vitality.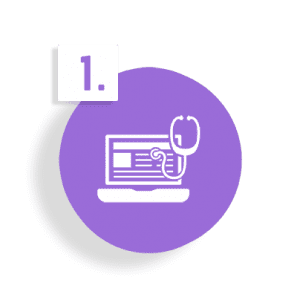 BOOK YOUR FREE CLARITY CALL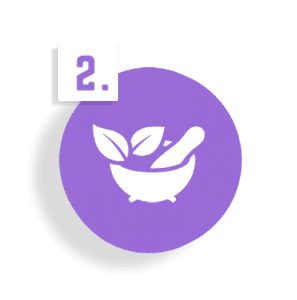 COMPLETE YOUR NATUROPATHIC EXAM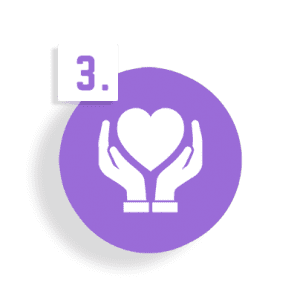 DISCOVER THE ROOT OF YOUR HEALTH CHALLENGES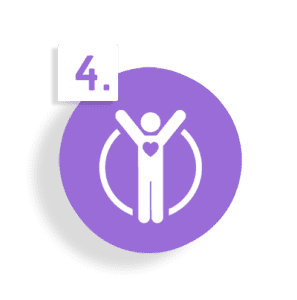 BEGIN YOUR PLAN OF CARE AND FEEL BETTER FAST
IT'S TIME TO RECHARGE YOUR BATTERIES AND GET YOUR CONFIDENCE BACK!
If your approach to manage your health has been to try to:
recharge your batteries on vacation
coffee-up to stay alert throughout the day
drink booze to come down at night
limp things along until the weekend
push through until the kids graduate
catch up on the weekends by sleeping in
… then you are walking a treacherous path. This only pushes the issue deeper, setting you up for a health crisis.
too many women make lifestyle choices that lead to chronic illnesses
Obesity
Depression
Heart disease
Auto-immune disease
Diabetes
Cancer
Insomnia
And the list goes on…
The Natural Way To Address Your Healthcare
Naturopathic Methods of Healing in Michigan
Naturopathy
Uncover health challenges at a cellular level with Naturopathic Modalities and Functional Medicine
More Information
Holistic Targeted Remedies
Personalized holistic medicines to address the root cause
More Information
Clinical Restorative Therapy
Natural therapies to release stress and alleviate discomfort
More Information
We specialize in helping women target the root cause of burnout.
Our evidence-based, customized approach restores your health foundations. This allows you to get back the vitality you deserve. Along the way we help fix:
Emotional imbalance
Brain fog
Bags under the eyes
Dull skin appearance
Skin breakouts
Low libido
Lack of stamina
Lack of muscle tone
Hormonal imbalance
Blood sugar imbalance
Indigestion
Joint pain
Muscle spasms
Autoimmune challenges
Lack of mobility
Organ dysfunction
Lack of strength
Lack of stamina
Pudgy middle section
And other common ailments so you can heal naturally.
Natural healthcare to fit your lifestyle.
Straightforward healthcare with easy to follow steps.
We have nearly two decades of clinical experience.
Meet Our Naturopathic Doctor
Dr. Jason McCammon, ND
"Specializing in women's health is a way for me to give back to hard-working, underappreciated women like my mom, aunt, and grandmother who raised me."
~ Jason McCammon, ND
Dr. Jason is a licensed and board-certified Naturopathic Doctor and Certified Holistic Health Practitioner. He has extensive training and certifications in manual rehab, fitness, nutrition, targeted holistic remedies, naturopathic medicine, and functional medicine.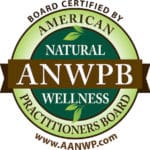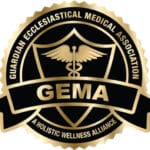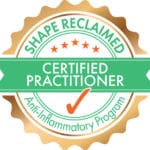 Functional Medicine, Naturopathic Healthcare, Holistic Remedies…
THIS SOUNDS GREAT, BUT WILL IT WORK FOR ME?
It absolutely can. Our bodies are not meant to push through burnout and exhaustion, or to depend on substances to get us through the day. This may be your 'normal' but it doesn't have to be this way. Healthy bodies are meant to:
Have Tons of Energy
Live Life full of Vigor
OUR BODIES ARE DESIGNED TO EXPRESS HEALTH INTO OUR 90'S AND BEYOND!
YOU DESERVE TO ENJOY YOUR GOLDEN YEARS FREE OF LIMITATIONS, JUMPING AT EVERY CHANCE TO GO ON A NEW ADVENTURE AND EXPERIENCE!
~Bev T.
My Primary Care Physician is pleased with naturopath results!

"I have lost a significant amount of weight, gained muscle, my energy has improved immensely and my sleep is better! My PCP is pleased that my blood work is getting better and as a diabetic that means a lot. I am very pleased at how thorough he is and would highly recommend him if you want to fix your health far beyond what you think is possible."

~Sue Dickinson
Regaining Optimum Health

"I've been working with Dr. Jason before he was Dr. Jason! Starting with weight training 16 or more years ago and evolving to me being a patient in his health clinic. What I have learned and implemented since his practice opened, has already improved my overall wellness. I've lost fat and am sleeping better. Dr. Jason works tirelessly in his research to drill down to the root issue and provide a plan to regain optimum health. I highly recommend his services!"

~Ella Dickson Cousins
Lost Weight, Gain Muscle Mass, Improve Sleep, & Reduce Inflammation

"I have been working with Dr. Jason McCammon N.D. since 2017. Since coming here I have lost 17 lbs and gained muscle mass, my sleep has improved tremendously, my energy has improved, and inflammation has decreased. Dr. Jason is very knowledgeable of the body healing itself naturally. He goes above and beyond the call of duty to help his patients. He does a urinalysis test, through the findings he put together a wellness plan that worked for me."

~Dawn Kobus
My Health and Wellness Doctor

"I have been working with Jason McCammon, N.D. off and on since 2008 and continuously since 2016. He is so well-informed and knowledgeable in areas of healing our bodies naturally. I fully trust him with my health and any wellness plan he puts together for me, especially as I age."

~Susan Maul
Achieving Healthy Weight Loss

"Dr. Jason has helped me lose fat with an emphasis on overall health, not just weight loss. I feel great and look forward to my workouts at IQ Fit! He is very thorough in getting to the root cause of any issue and is always willing to research a supplement or new theory."

~JB
Healthcare Changes to Improve My Quality of Life

"Dr. Jason has been a great partner in helping me make the necessary changes to improve my overall quality of life. His focus is both mind and body and the results have been outstanding. I can not thank him enough and look forward to what these changes mean for the rest of my life.

~Victoria Gaines
Boosted My Body Confidence

"Dr. Jason boosted not only my body confidence but my mental confidence as well. I used to hear "NO" most of my athletic life because of injuries, but Dr. Jason was the only person who was confident enough to help me inside and out. He talks with a lot of passion in his voice when going into detail about what's going on inside of the body. It made me want to learn even more about holistic medicine!"

~Hollie Tumosa
I was tired of taking more pills

"I would speak to my MD about having no energy, poor skin, GI issues, and moodiness. His response was always to throw another pill at me… I felt like no matter what I did, my body was struggling to respond. Thankfully, I knew Dr. Jason and contacted him. He truly cares about helping people and gets to know you as a person, not just another patient. I have always experienced positive results when working with Jason. I'm so grateful to have his guidance through my current journey, and expect great things to come from it!"
